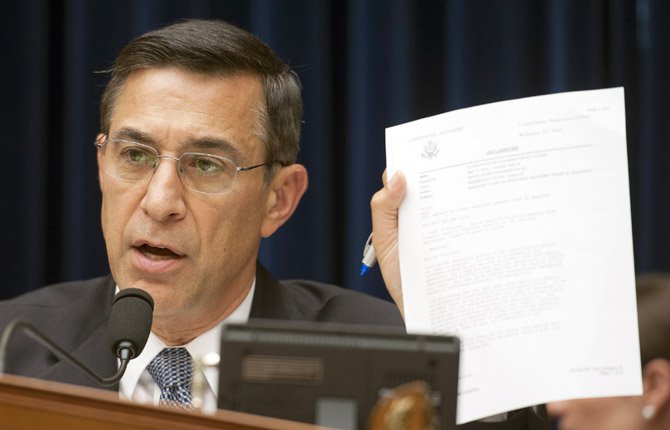 Hearing explores tragedy
HOUSE OVERSIGHT and Government Reform Committee Chairman Rep. Darrell Issa, R-Calif., questions a witness May 8 about a State Department cable during a hearing on Benghazi. The hours-long hearing produced no major revelation while reviving disputes over the widely debunked comments made by U.N. Ambassador Susan Rice five days after the attacks and the inability of the U.S. military to respond quickly. The session exposed bitter partisan divisions as Republicans who are pressing ahead with the investigation eight months after the attacks insist the Obama administration is covering up information and Democrats decry politicization of a national security issue.
Stories this photo appears in:

KABUL, Afghanistan (AP) — The U.S. wants to keep nine bases in Afghanistan after American combat troops withdraw in 2014 and the Afghan government will let them as long as it gets "security and economic guarantees," President Hamid Karzai said Thursday in his first public offer in talks about the future relationship between the two uneasy allies.