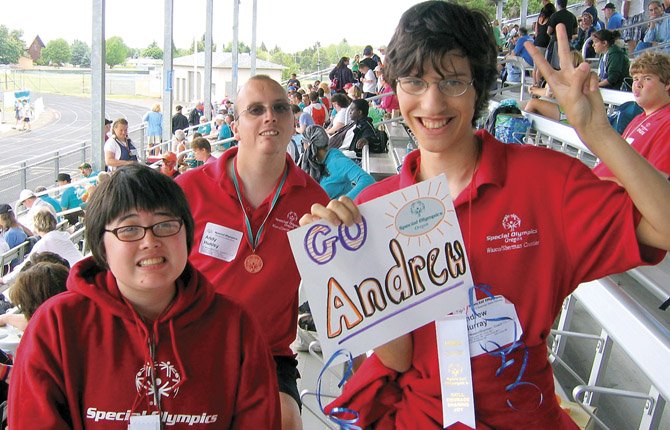 THESE SPECIAL Olympics athletes are all smiles while taking time off from track competition for some much-needed shade. The Special Olympics program offers so much to youth athletes and has been a relevant stronghold in the Wasco and Sherman County communities for almost 30 years.
Stories this photo appears in:

Local Special Olympics program offers rewarding experiences to everyone involved Through volunteers, a supportive community and dedicated parents, the Special Olympics program has been a mainstay of burgeoning hope and prosperity in many towns across the United States.