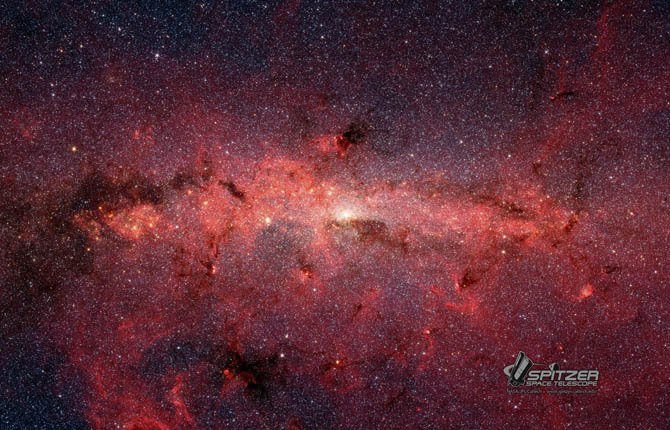 PEOPLE SHARE a common origin with the hundreds of thousands of stars shown here at the center of the Milky Way galaxy. The stars are made visible by infrared imagery from NASA's Spitzer Space Telescope.

Stories this photo appears in:

All life on Earth shares a common ancestor. You just have to trace the evolutionary tree over 3 billion years into the past to find it. And while family resemblances get harder to see the further back you go, modern science unmistakably ties us all together.