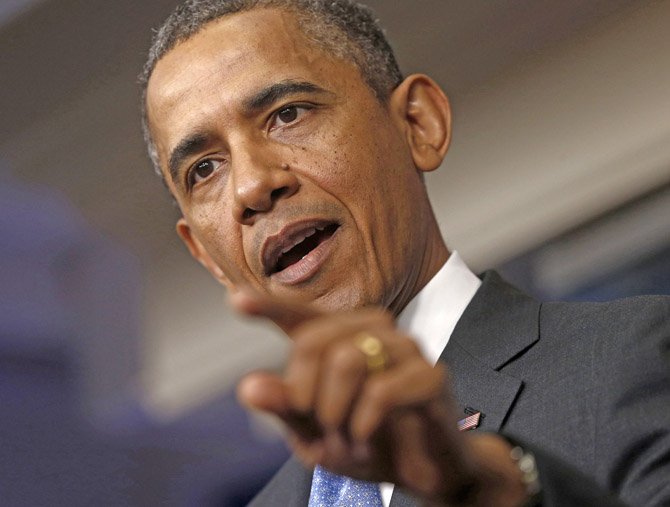 FILE - In this April 30, 2013 file photo, President Barack Obama answers questions during his new conference in the Brady Press Briefing Room of the White House in Washington. State officials say thousands of people with medical problems are in danger of losing coverage as the Obama administration winds down one of the earliest programs in the federal health care overhaul. At risk is the Pre-Existing Condition Insurance Plan, a transition program that has turned into a lifeline for the so-called "uninsurables" _ people with serious medical conditions who can't get coverage elsewhere. The health care law capped spending on the program, and now money is running out.
Stories this photo appears in:

The big question looming before Americans in the months leading up to 2014 is whether free enterprise can competently serve a government mandate to provide a basic level of health care insurance to all citizens.