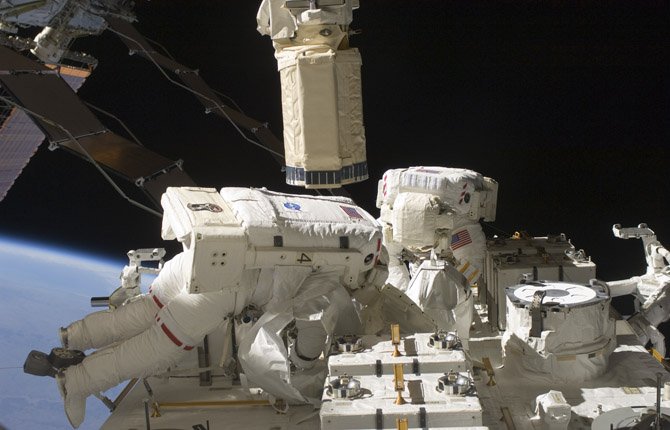 Astronauts Tom Marshburn, left, and Christopher Cassidy, shown in an earlier spacewalk for maintenance tasks. On May 11, the two astronauts made a hastily scheduled spacewalk to work on a leaking ammonia coolant line. The line chills power systems but power was rerouted and is operating normally. The six-member crew is not in danger.
Stories this photo appears in:

CAPE CANAVERAL, Fla. — Two astronauts took a hastily planned spacewalk Saturday to find and, possibly, fix a serious leak at the International Space Station, but they discovered "no smoking guns" as they worked to replace a suspect pump.