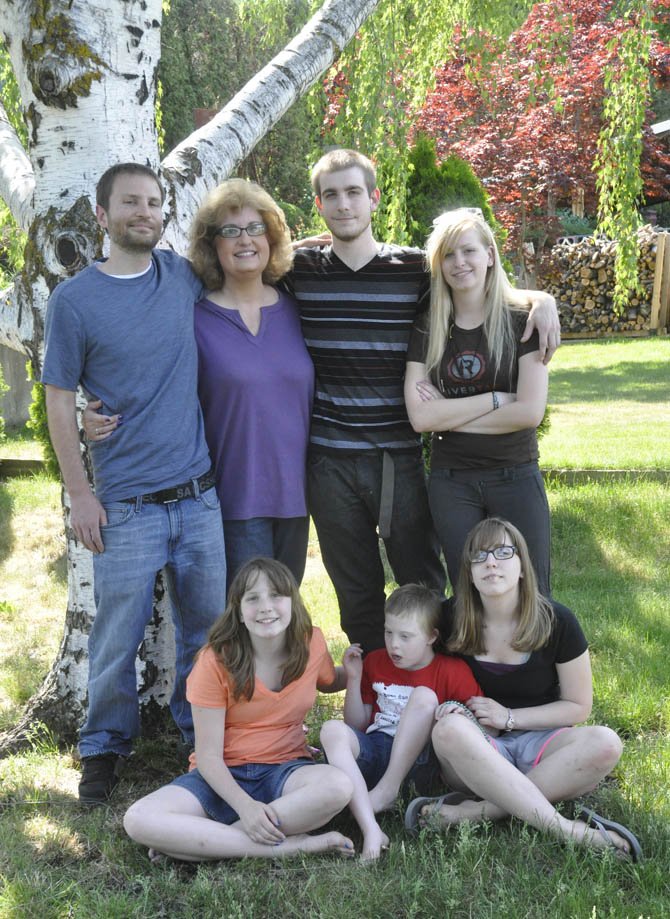 KELLY STONE, in purple, is surrounded by her six children, clockwise, from Kelly: Davy, Julia, Joshie, Carolyn, Faith and Jim.
Stories this photo appears in:

Kelly Stone: putting kids first Being the parent of six children would be challenge enough, but Kelly Stone has also home schooled each of those children, and her youngest child has special needs. She's also been a single mom for the past two years and she works from home for an educational software company, writing children's books, editing and tutoring online writing students.