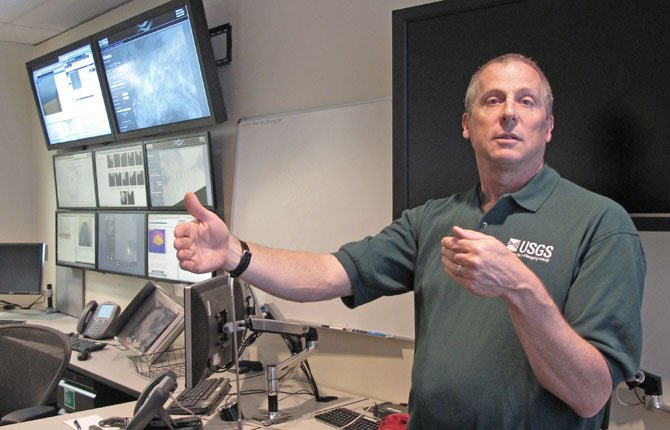 At the Alaska Volcano Observatory in Anchorage, Ak., geophysicist John Power of the U.S. Geological Survey talks about the impacts of federal budget cuts that have hampered the maintenance of aging seismic equipment. Four other U.S. observatories face funding challenges as well.

Stories this photo appears in:

ANCHORAGE, Alaska — Scientists monitoring Alaska's volcanoes have been forced to shut down stations that provide real-time tracking of eruptions and forgo repairs of seismic equipment amid ongoing federal budget cuts — moves that could mean delays in getting vital information to airline pilots and emergency planners.