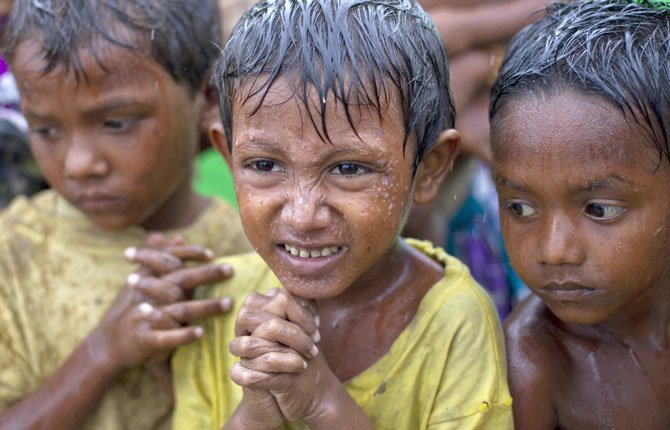 Myanmar Braces for Storm
boys shiver in rain in a makeshift camp for Rohingya people in Sittwe, northwestern Rakhine State, Myanmar, ahead of the arrival of Cyclone Mahasen, May 14. The U.N. said the cyclone, expected later this week, could swamp makeshift housing camps sheltering tens of thousands of Rohingya. Myanmar state television reported Monday that 5,158 people were relocated from low-lying camps in Rakhine state to safer shelters.
Stories this photo appears in:

PHILADELPHIA (AP) — An abortion doctor was convicted Monday of first-degree murder and could face execution in the deaths of three babies who were delivered alive and then killed with scissors at his grimy, "house of horrors" clinic.