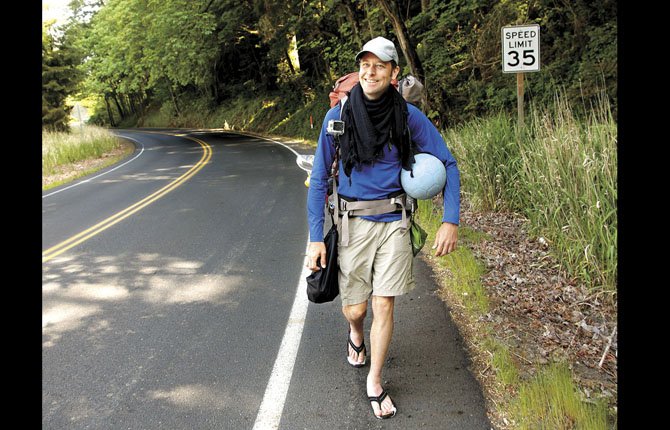 Dribbler Dies
Richard Swanson, of Seattle, walks along a road in Kelso, Wash. Swanson, who was trying to dribble a soccer ball to Brazil in time for the 2014 World Cup, died May 14, after being hit by a pickup truck on the Oregon Coast. Police in Lincoln City said 42-year-old Swanson was hit at about 10 a.m. walking south along U.S. Highway 101 near the city limits. He was declared dead at a local hospital. The driver has not been charged.
Stories this photo appears in:

PORTLAND (AP) — Oregon's unemployment rate has edged down again, hitting 8.0 percent last month. The state Employment Department said Tuesday the unemployment rate has been falling for nearly four years. The April figure was down two-tenths of a percentage point from March's.