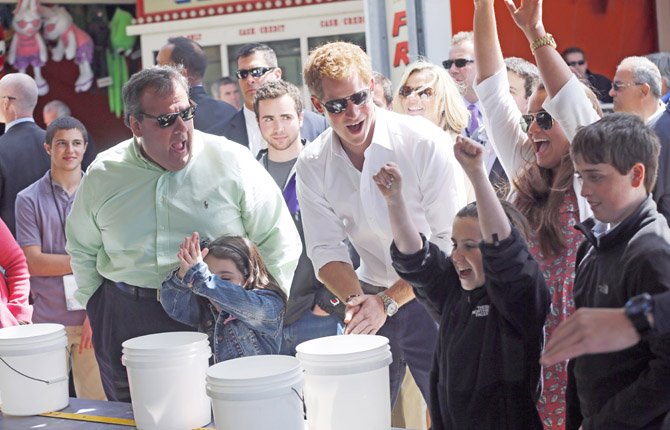 Prince Harry Tours Coastline
N.J. Gov. Chris Christie and Britain's Prince Harry react as Taylor Cirigliano, 11, of Middletown, N.J. wins a prize playing the Ball Toss game on the boardwalk in Seaside Heights, May 14. Prince Harry began a tour of New Jersey's storm-damaged coastline, inspecting dune construction, walking past destroyed homes and shaking hands with police and other emergency workers. New Jersey sustained about $37 billion worth of damage from the storm.
Stories this photo appears in:

PARACHINAR, Pakistan (AP) — A new offensive by the Pakistani military against militants in a northwestern tribal area has displaced thousands of people in the past week, an official said Wednesday.