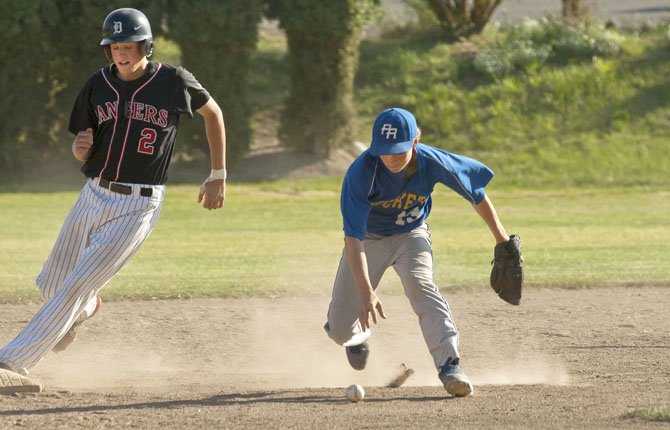 Dufur sophomore Jake Kortge claims second base as Pilot Rocks's second baseman Dillon Fritz scrambles to recover a throw during Tuesday's game in Dufur May 14.

Stories this photo appears in:

Parke smashes winning home run in seventh inning to defeat Pilot Rock, 12-11 Just a home run from a rare cycle, Cole Parke came through with his usual flair for the dramatic. The Dufur junior rifled a 2-1 fastball to the opposite field for walk-off home run in the bottom of the seventh inning to give his team a 12-11 triumph over Pilot Rock and a berth into the 2A Blue Mountain Conference district baseball championships Tuesday in baseball action at Dufur City park.