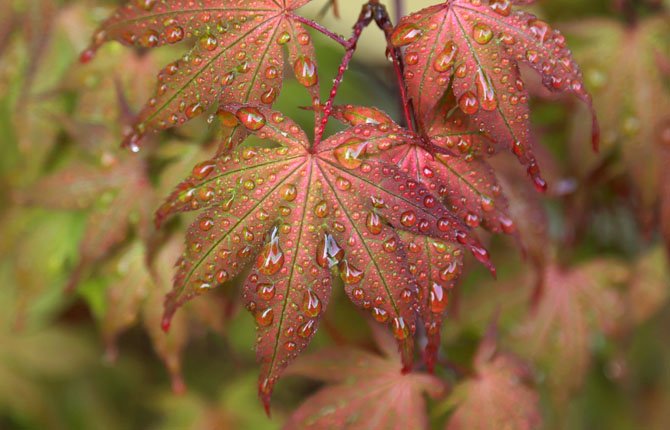 Drops of condensation from early morning fog are shown on the leaves of a Japanese Maple tree May 16 in Tacoma, Wash.
Stories this photo appears in:

GRANTS PASS (AP) — More than 300 local, state and federal officers, some in camouflage gear and helmets, fanned out across rural Klamath County in the pre-dawn darkness Wednesday and arrested 38 people accused of operating a methamphetamine and gun distribution network connected to Mexican drug cartels. Ten more were still sought.