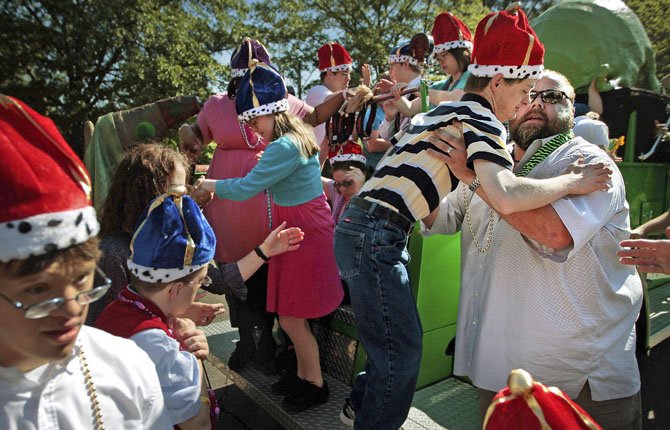 Weevil Fun
Tiger Bryant with the Secret Order of Boll Weevils helps kids from the Madonna Learning center climb down off the Big Boll Weevil Fire Truck during a visit to the school in Memphis, Tenn. Dressed in their own crowns, the kids got a chance to meet the Cotton Carnival royalty while hugging a few costumed boll weevils.

Stories this photo appears in:

WASHINGTON (AP) — Average U.S. rates on fixed mortgages rose this week but stayed near their historic lows. Cheaper mortgages have helped the economy by spurring more home-buying and refinancing.