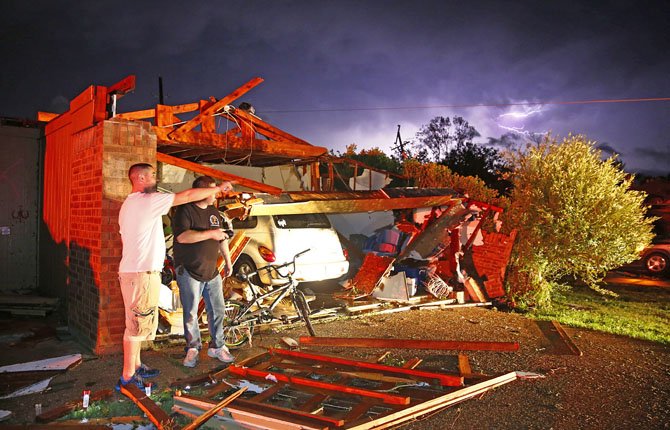 Derrek Grisham, left, points out neighborhood damage to storm chaser Travis Schafer after a tornado damaged his mother's house on Hyde Park Lane at Country Club Rd. in Cleburne, Texas, May 15. Cleburne Mayor Scott Cain early Thursday declared a local disaster as schools canceled classes amid the destruction.

Stories this photo appears in:

Tornado season arrives late this year: With AP Video GRANBURY, Texas — A rash of tornadoes slammed into several small communities in North Texas overnight, leaving at least six people dead, dozens more injured and hundreds homeless. The violent spring storm scattered bodies, flattened homes and threw trailers onto cars.