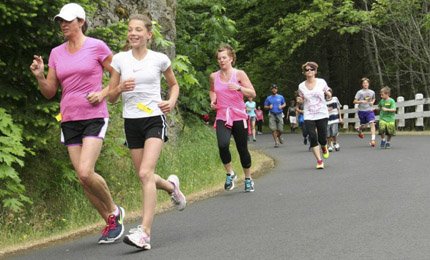 HARRIERS head down the hill in Saturday's Twin Tunnels 3k, 5k and 12k run/walk in Hood River. This fundraiser event saw its highest turnout for the MTT fall/spring runs this weekend.
Stories this photo appears in:

Atchley and Lenke finish neck-and-neck in 3k rounds Down the stretch they came. Easton Atchley and Michael Lenke were stride-for-stride looking down on the finish line eye-to-eye.