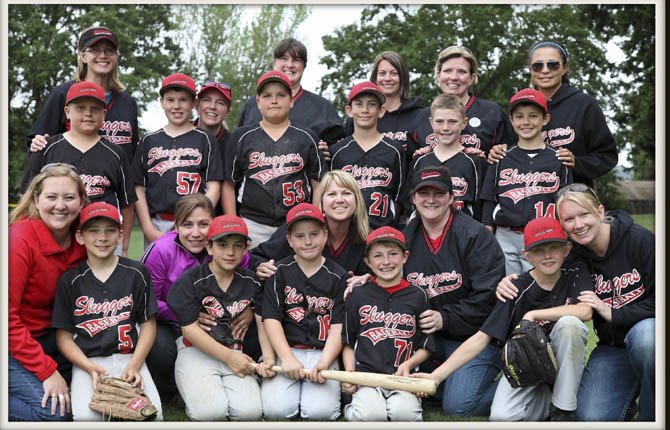 SLUGGERS players and their mothers pose for a photo after the young athletes competed in the Junior Baseball Organization 10U Mother's Day Tournament in Aloha. The team placed second in the standings, losing a close contest late. The players and their mothers are (pictured from left to right, front row) Taylor and Theresa Beeks, Gio and Maribel Avila, Isaac and Heather Anthony, JJ and Sandra Williams, and Caleb and Janie Nelson. In the back row are (left to right), Taylor and Becky Routson, Jake and Michele Dollarhide, Trenton and Angela Schacher, Micheal and Keri Armstrong, Conner and Katie Cummings, and Jaxon and Ruth Pullen.
Stories this photo appears in:

Junior Baseball standouts win three games at Mother's Day Tournament in Aloha With a young roster on his side, 10U Sluggers manager Thad Routson is using this time to instill the fundamentals of the game, while bringing his years of knowledge and an attitude of fun to the mix.