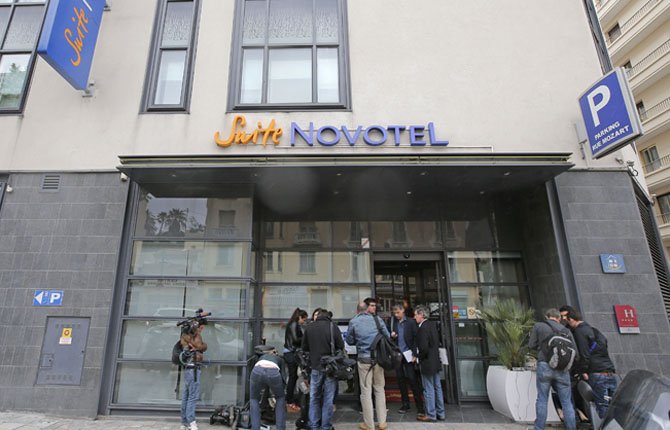 Jewels stolen in Cannes
REPORTERS GATHER outside the Novotel hotel during the 66th international film festival May 17 in Cannes, southern France. A French police official says a thief or thieves stole about $1 million of jewelry inside a safe in a Novotel hotel room, against the backdrop of the Riviera resort town's film festival.

Stories this photo appears in:

GREENWICH, Conn. (AP) — An anteater has given birth at a Connecticut conservation center, prompting officials there to wonder how the mother conceived.