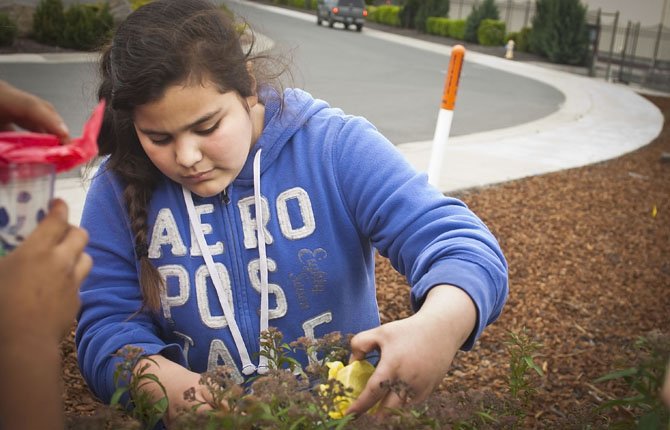 Gina Rucoba traps an insect in her homemade "bug catcher" on a bush at the Discovery Garden in the Port of The Dalles. Mark B. Gibson photo
Stories this photo appears in:

The first step in solving a problem is awareness that there is a problem. In the case of declining pollinator species the awareness phase is not only upon us but has moved into the 'definitely a problem' phase.