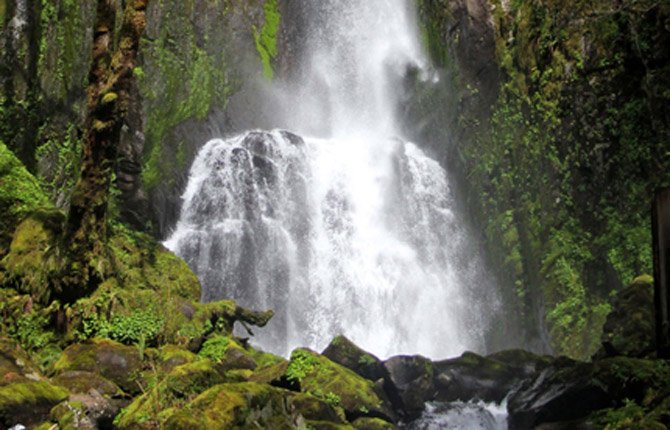 In this photo taken Dec. 9, 2010, Lower Kentucky Falls crashes more than 100 feet in the Siuslaw National Forest near Florence, Ore. The Kentucky Falls Trail, southeast of Florence, combines coastal lushness with the raw power of water dropping more than 100 feet. If the name feels out of place, than so do the cascades, two of which thunder side-by-side in one of the state's most spectacular hideaways.
Stories this photo appears in:

FLORENCE — The Coast Range is not famous for waterfalls. Within the green and blue mosaic of rolling mountains, you'll find patches of old-growth trees, silver streams and a lush rainforest of wildlife and plants.