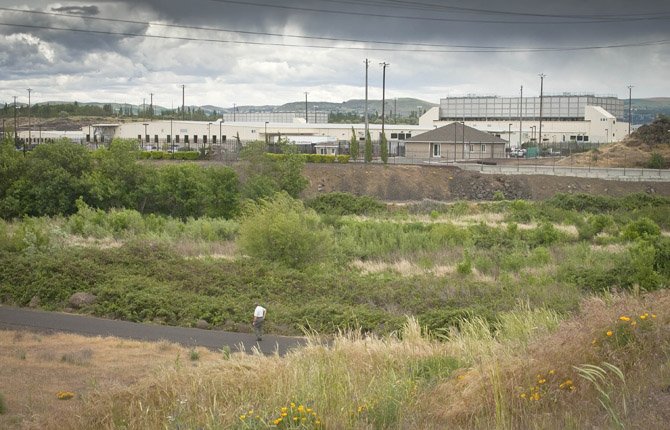 CHENOWETH CREEK flows through land below the Google data center complex at the Port of The Dalles Industrial Park, an example of industrial development close by wetlands. The photo at the top of the page shows land zoned for industrial development similar to properties that have seen years of delays as a result of wetlands regulatory processes. A new committee is working on a plan to expedite the wetlands process so future developers will have a predictable approval process.
Stories this photo appears in:

A new committee is working toward creating a predictable environment for development In the saga of local building projects like Walmart and the regional jail's Dakine building, the U.S. Clean Water Act's wetlands rules have been seen as the "ogre" that has held development at bay, in some cases for years, but a new committee is working on a way to resolve wetlands issues before specific construction is even contemplated.