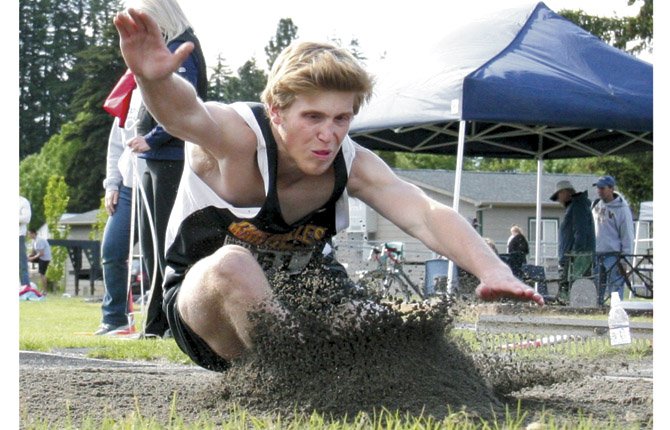 TDW athlete Harris Farr hits the dirt on his long jump attempt in Friday's 5A state track and field meet at Henderson Field in Hood River. Farr set a new combined school record of 22-feet-5 inches to grab a district crown and a state berth.
Stories this photo appears in:

Tunai, Hill and Farr punch state meet tickets after wins Lio Tunai, Harris Farr and Yasmin Hill did not wait long to punch their individual district crowns for berths in the upcoming state meet in Eugene.