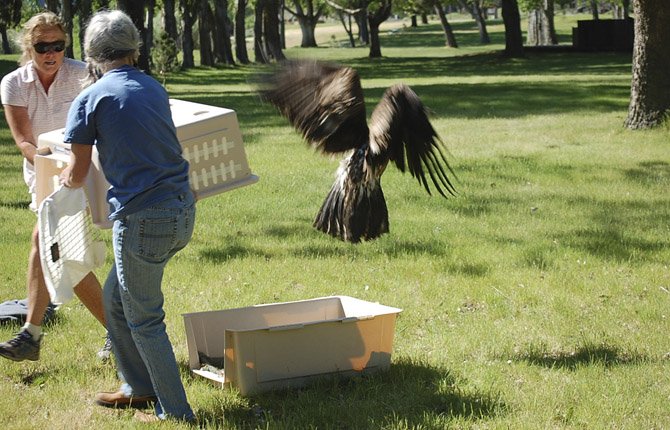 VOLUNTEERS RELEASE rehabilitated bald eagle, shown in close-up below, to the wild at Columbia Hills State Park after treatment at Rowena Wildlife Clinic.

Stories this photo appears in:

After some hesitation, a young, bald eagle rehabilitated at Rowena Wildlife Clinic took advantage of the freedom offered to him May 7 and flew back into the wild. The 1-year-old male raptor was found April 15 at Avery Park near Wishram, Wash., unable to fly. An employee at the park contacted authorities at the U.S. Army Corps of Engineers at The Dalles Dam, who then called Rowena Wildlife Clinic in Rowena.