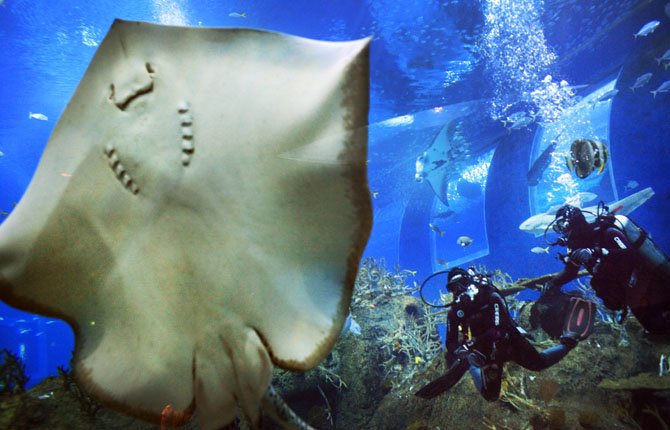 Divers approach a Leopard Ray perched against the glass of an exhibit on May 21, in Singapore at the Marine Life Park at Resorts World, one of the city-state's newest tourist attractions. The Marine Life Park now offers certified divers a chance to participate in an "Open Ocean Dive" for a fee, to explore the 18.2 million liter Open Ocean habitat which is home to manta rays, sharks and other marine life species in a bid to attract more tourists, as well educate the public about marine wildlife and its conservation efforts in the process. AP Photo/Wong Maye-E

Stories this photo appears in:

BEIJING (AP) — Authorities are investigating rice mills in southern China following tests that found almost half of the staple grain in one of the country's largest cities was contaminated with a toxic metal.