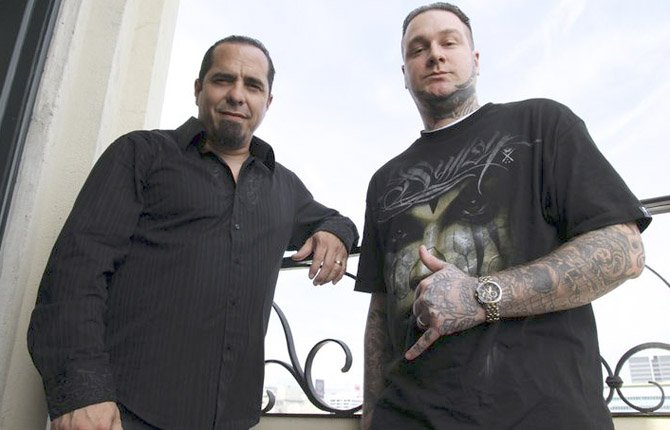 Jacob Hanks and Corey Miller from La Ink pose at the "Tattoo Nation" movie premiere in Hollywood.
Contributed photo
Stories this photo appears in:

Tatto artists are racking up the accolades
Jacob Hanks has won 14 competition trophies in the two years since he opened a studio at 508 B Washington Street in The Dalles. His father, Larry, has become a respected legend in Hawaii after 45 years of painting exquisite designs on living canvases.