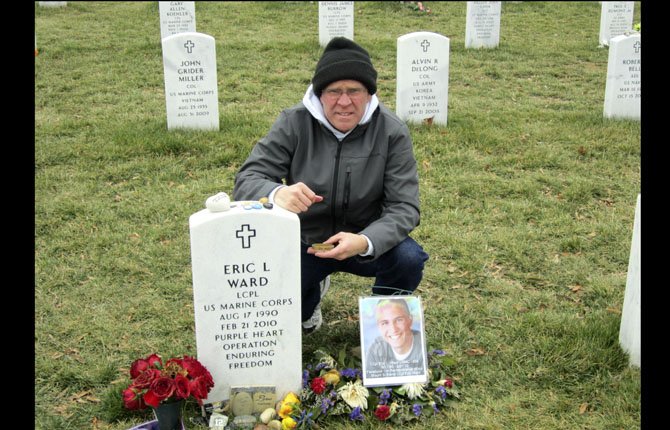 WASCO COUNTY Chief Deputy Lane Magill braved cold and blustery weather in March to take gravestone rubbings for USMC Lcpl. Eric Ward and 15 other warriors at Arlington National Cemetery in Virginia. Magill, a strong supporter of veterans, will speak about that experience and the lessons he learned at Monday's Memorial Day ceremonies in The Dalles.

Stories this photo appears in:

Lane Magill is keynote speaker on Memorial Day American Legion Post 19 has pared down the number of Memorial Day services in The Dalles — from six to two — in an effort to increase community attendance.