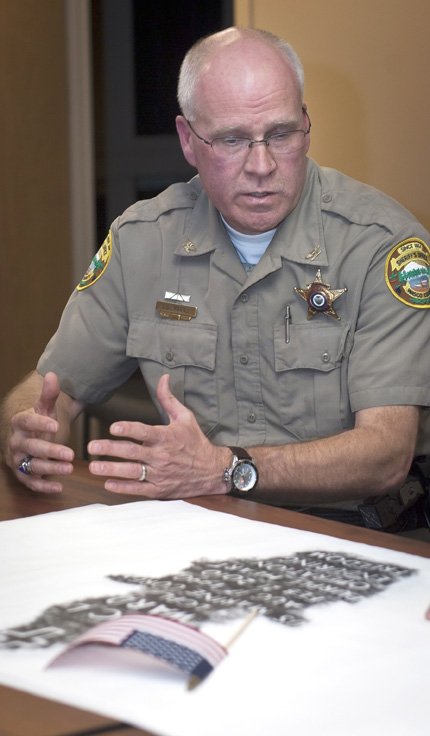 WASCO COUNTY Chief Deputy Lane Magill carried a memorial bracelet with USMC Lcpl. Eric Ward's name on it to monuments around Washington, D.C, and Virginia during a recent trip to the East Coast. The Marine from Redmond, Wash., died at the age of 19 during a combat mission in Afghanistan.
Stories this photo appears in:

Honoring fallen warriors Wasco County Chief Deputy Lane Magill has never served in the military but is a strong supporter of active-duty troops and veterans; he recently visited Arlington National Cemetery in Virginia to pay his respects to the fallen.