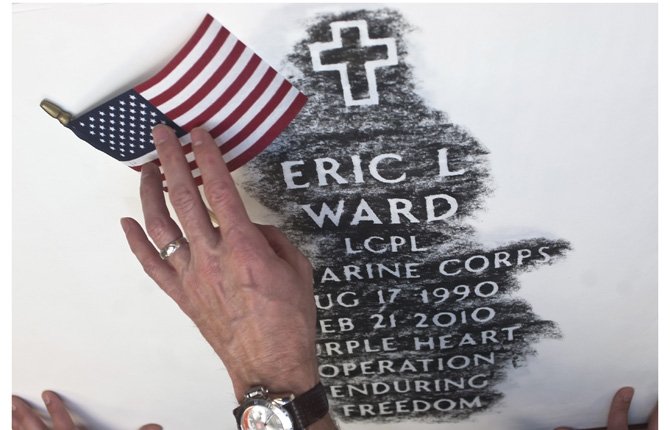 WASCO COUNTY Chief Deputy Lane Magill visited Arlington in January and March to take gravestone rubbings, shown above, for 16 fallen soldiers, sailors, airmen and Marines on behalf of the Gorge Heroes Club. He describes the experience as 'humbling' and said these men have become the face of the Post-9/11 Wars for him. Magill is the keynote speaker for the annual Memorial day observances in The Dalles.
Stories this photo appears in:

Honoring fallen warriors Wasco County Chief Deputy Lane Magill has never served in the military but is a strong supporter of active-duty troops and veterans; he recently visited Arlington National Cemetery in Virginia to pay his respects to the fallen.