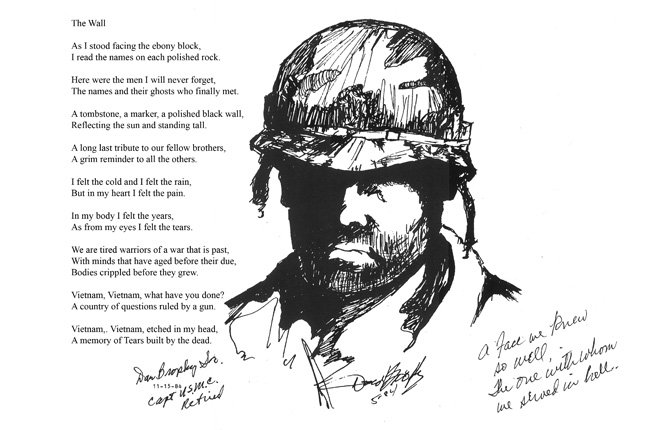 THE WALL is a poem written as a catharsis by USMC Capt. (retired) Daniel Brophy during a moment of high stress in 1984. His original idea for the title was to use the words penned in the right corner, "A face we knew so well; the one with whom we served in hell," but he decided to go with the most simple heading. x
Stories this photo appears in:

Honoring fallen warriors Wasco County Chief Deputy Lane Magill has never served in the military but is a strong supporter of active-duty troops and veterans; he recently visited Arlington National Cemetery in Virginia to pay his respects to the fallen.