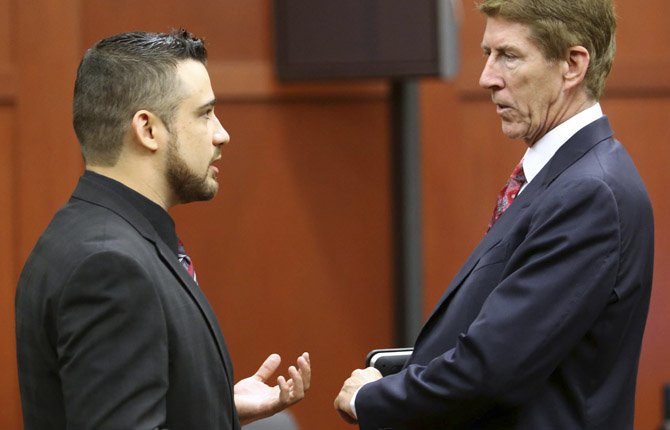 Robert Zimmerman Jr., left, the brother of George Zimmerman, the accused shooter of Trayvon Martin, talks with defense attorney Mark O'Mara, during a pre-trial hearing May 28 in Sanford, Fla. George Zimmerman has been charged with second-degree murder for the 2012 shooting death of Trayvon Martin. He was not in court for the hearing.
Stories this photo appears in:

SANFORD, Fla. — Attorneys won't be able to mention Trayvon Martin's drug use, suspension from school and past fighting during opening statements in the trial for the neighborhood watch volunteer who fatally shot the teen, a judge ruled Tuesday.