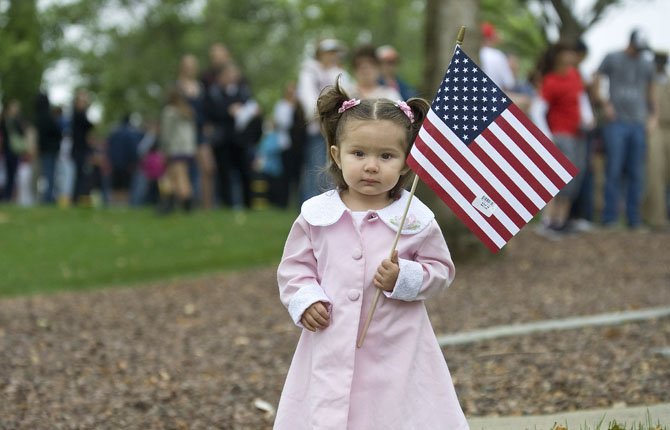 In Memory of the Heroes
Layla Buchanan, 1, waits to plant her flag on a veteran's grave as she waits with Anaheim police Officer Brennan Leininger's group of volunteers. Several hundred took part in "A Flag for Every Hero," placing more than 55,000 American flags on military graves at Riverside National Cemetery in Calif. on May 25.

Stories this photo appears in:

NEW YORK (AP) — Stocks surged Tuesday after U.S. home prices rose the most in seven years and consumer confidence reached a five-year high.