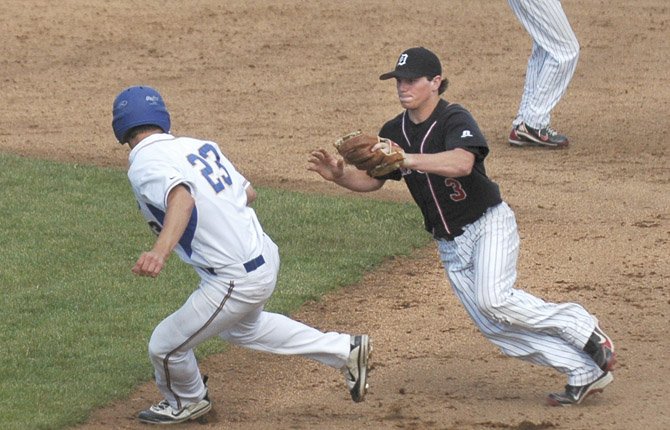 DUFUR RANGER junior Cole Parke (right) runs down a Stanfield runner in this season's Blue Mountain Conference championship game in The Dalles. Parke had a .511 average with three home runs, a team-leading 44 runs scored, 15 stolen bases and 35 RBIs to chalk up a spot as a first team all-state infielder.
Stories this photo appears in:

Parke on first team, Keyser on third team and Tibbets is an honorable mention pick In looking at the numbers, the 2A Blue Mountain Conference was well represented this season not only for its strong play, but also for its solid athletes, as 11 players and a head coach chalked up all-state honors.