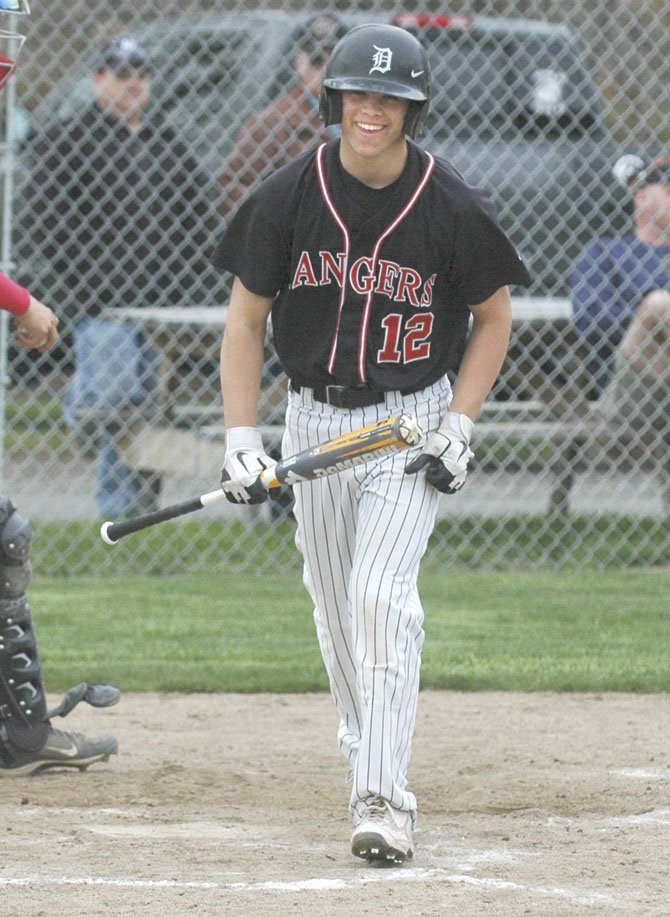 TREVER TIBBETS, of Dufur High School, is all smiles after earning a base on balls in a 2A baseball game this year in Dufur. With his .419 average, 21 runs scored to go along with 33 RBIs, he had his name etched as an all-state honorable mention utility.
Stories this photo appears in:

Parke on first team, Keyser on third team and Tibbets is an honorable mention pick In looking at the numbers, the 2A Blue Mountain Conference was well represented this season not only for its strong play, but also for its solid athletes, as 11 players and a head coach chalked up all-state honors.