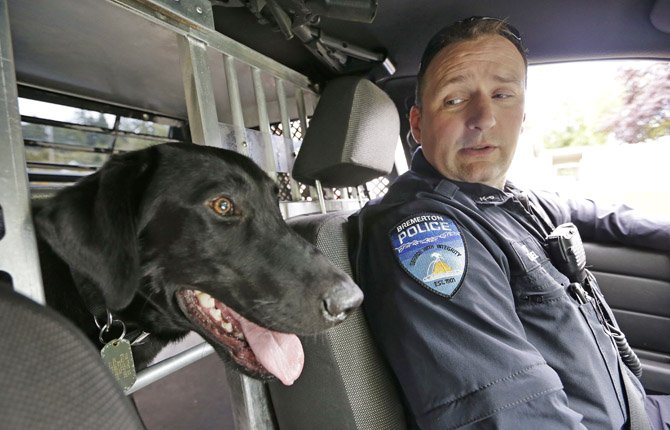 drug-sniffing police dog Dusty sticks his head into the front seat as handler Officer Duke Roessel patrols in Bremerton, Wash. The newest drug-sniffing dog on the police force in Bremerton, near Seattle, is one of a few police dogs in Washington state that are not trained to point out pot during searches. Other police departments are considering or in the midst of re-training their dogs to ignore pot as well.
Stories this photo appears in:

Pot legalization affects canines BREMERTON, Wash. (AP) — When Dusty, a 19-month-old black Labrador, walked past a pipe full of marijuana during a recent police search of a house, he was doing exactly what his handler hoped.