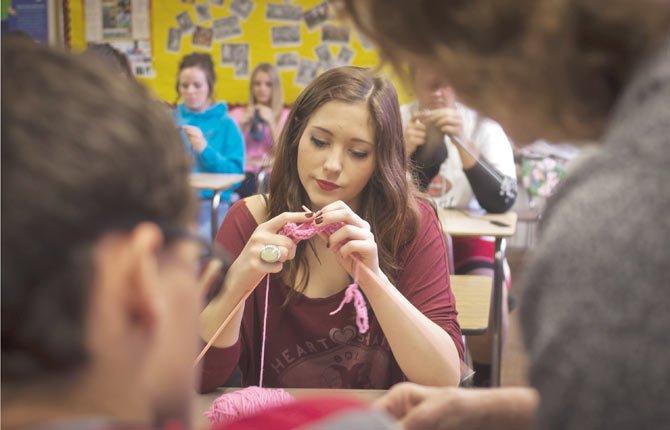 Gabrielle Drake knits a scarf in her Wednesday Awesome class, framed by teacher Linda Skov helping David Ford with his project. The classes are aimed at building better understanding between students and teachers.
Stories this photo appears in:

Sometimes a pair of knitting needles, a GPS locator or a robotics kit are more than they seem; sometimes they are a key to better understanding — and that's Awesome.