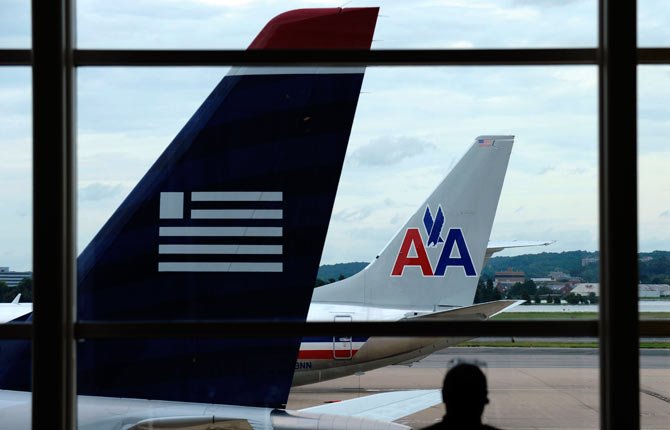 In this Tuesday, Aug. 13, 2013, file photo, an American Airlines plane and a US Airways plane are parked at Washington's Ronald Reagan National Airport in Washington. While American Airlines and US Airways have cleared the last major hurdle to merging, but it will be several months , if not years, before passengers see any significant impact.
Stories this photo appears in:

WASHINGTON — The Justice Department says it has reached an agreement to allow American Airlines and US Airways to merge, creating the world's biggest airline.