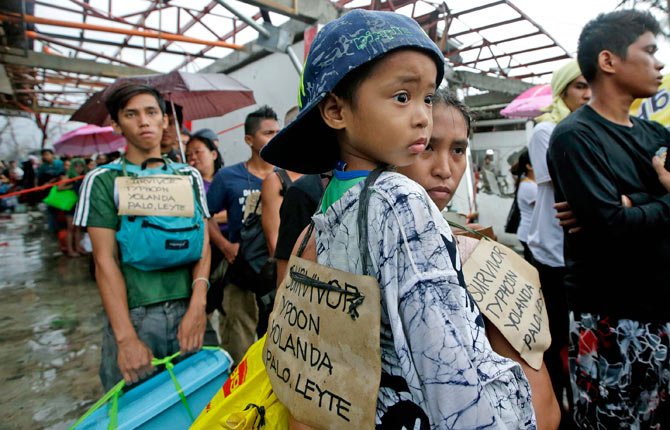 Typhoon survivors hang signs from their necks as they queue up in the hopes of boarding a C-130 military transport plane Tuesday, Nov. 12 in Tacloban, central Philippines. Thousands of typhoon survivors swarmed the airport on Tuesday seeking a flight out, but only a few hundred made it.
Stories this photo appears in:

TACLOBAN, Philippines (AP) — The day after Typhoon Haiyan struck the eastern Philippine coast, a team of 15 doctors and logistics experts was ready to fly here to the worst-hit city to help. On Tuesday, five days into what could be the country's deadliest disaster, they were still waiting to leave.