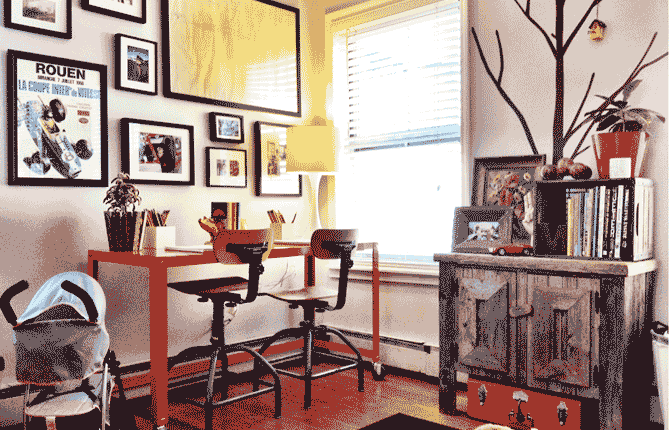 THIS PHOTO provided by ProjectNursery.com and On The Real shows a children's homework hub in New York. Families with children have even more options for converting an office space. These days, it is common to transform a dull study into a kids' homework hub, says Pam Ginocchio, co-founder of the children's design blog Project Nursery.
Stories this photo appears in:

The home office, it seems, is going the way of the fax machine.