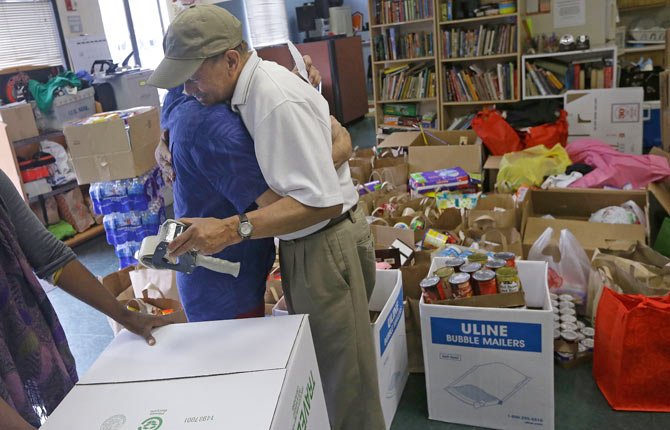 Rudy Asercion, executive director of the West Bay Pilipino Multi-Service center in San Francisco, right, hugs Arturo Marasigan, as he prepares boxes for donated items for victims of Typhoon Haiyan in the Philippines. The massive storm that hit the island nation Friday has affected at least 11 million people.
Stories this photo appears in:

Faced with heartbreaking images of the typhoon-ravaged Philippines — the sea of corpses, communities reduced to rubble, mothers clutching their hungry children — the world is watching an epic tragedy unfold and looking for ways to help. The big question is how.