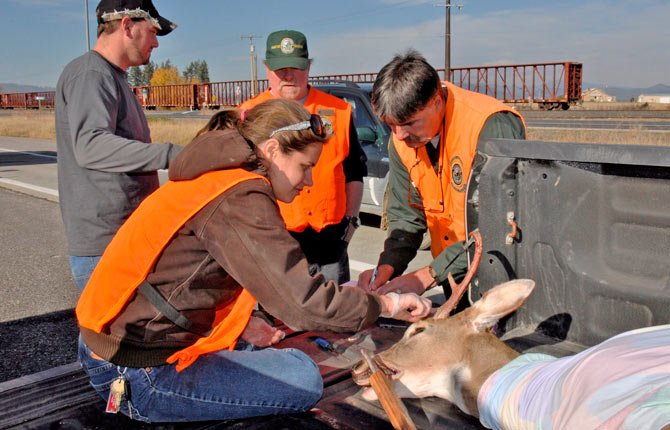 Washington Fish and Wildlife Department wildlife biologists Annemarie Prince, front, and Dana Base, right, remove a tooth and take measurements on a whitetail deer buck brought in to the Deer Park, Wash., hunter check station. The deer was brought in by Matt Van Horn, back left, who is talking to hunter education instructor Dean Kramer.
Stories this photo appears in:

DEER PARK, Wash. — It wasn't clear last month why some hunters were driving past the highway check station marked by big fluorescent orange signs while others willingly stopped and shared the information of their hunt with Washington Fish and Wildlife Department biologists.