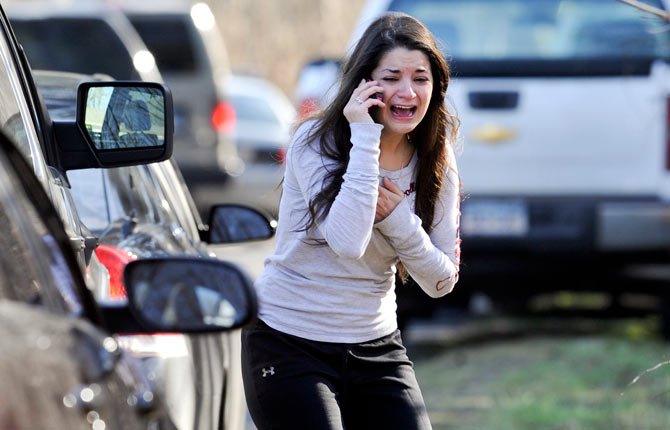 Carlee Soto reacts as she learns her sister, Victoria Soto, a teacher at the Sandy Hook Elementary School, was one of 26 people killed in a shooting at the school in Newtown, Conn. on Dec. 14. In recent years, America has had many scenes of mass shootings. None put gun control back on the national agenda in a serious way. Then came the elementary school massacre in Newtown, Conn., after the election, and that all changed.
Stories this photo appears in:

NEWTOWN, Conn.— A grass-roots group involving several people who lost loved ones in the Newtown school shooting is launching a new campaign to address gun violence, reaching out to parents around the country after seeing its push for new federal legislation fall short in Washington.