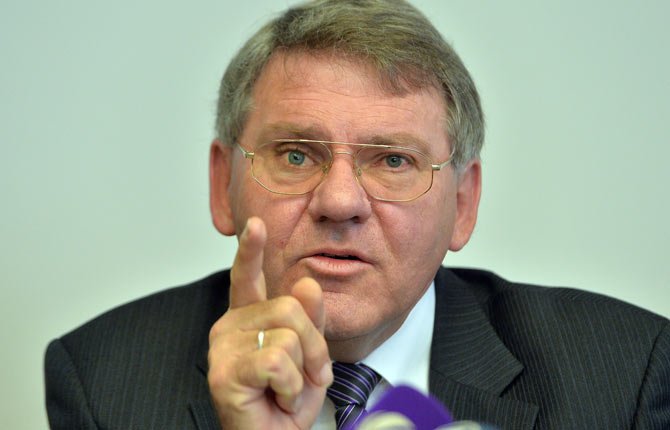 Augsburg state prosecutor Reinhard Nemetz speaks to media during a news conference in Augsburg, southern Germany, Tuesday, Nov.5, 2013, on the art found in Munich. A hoard of more than 1,400 art works found last year at a Munich apartment includes previously unknown pieces by artists including Marc Chagall, German investigators said Tuesday, adding that they face a hugely complicated task to establish where the art came from. Nemetz said that investigators have turned up "concrete evidence" at least some works were seized by the Nazis from their owners or classed as "degenerate."
Stories this photo appears in:

BERLIN — The German government knew for 19 months that a huge trove of art, possibly including works stolen by the Nazis, had been found in Bavaria, but kept quiet while prosecutors carried out their investigation.