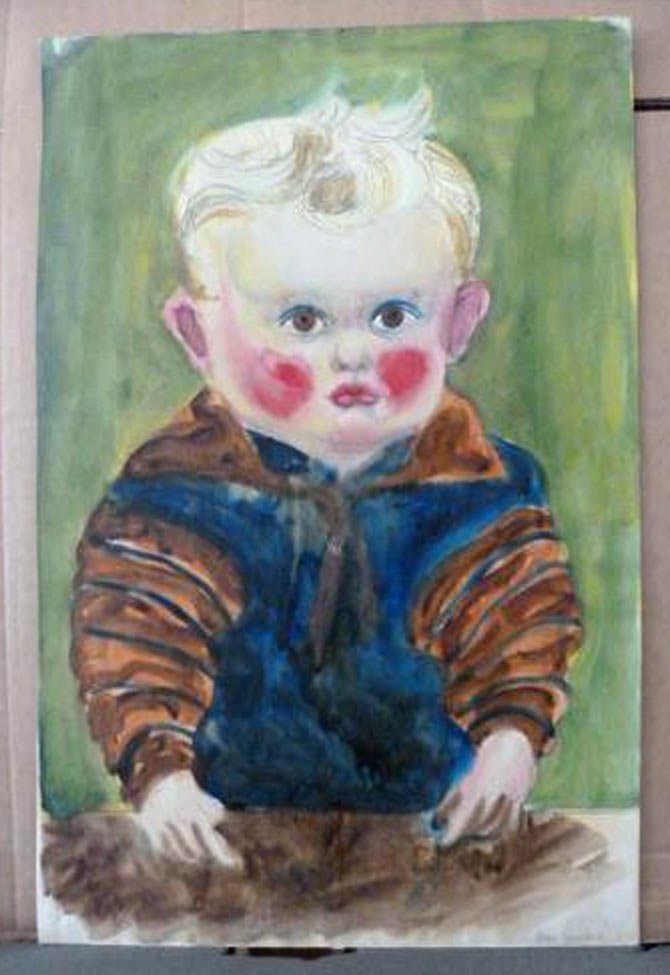 Photo provided by the Augsburg, southern Germany, prosecution Monday, Nov. 11, 2013 shows Otto Griebel's 'Kind am Tisch' (Child at a table) that was among the more than 1400 art works that were seized by German authorities in an apartment in Munich in February 2012. Investigators, aided by a leading art historian, are trying to establish the artworks' legal status and history. It's unclear how many of the works might be subject to return to pre-World War II owners.
Stories this photo appears in:

BERLIN — The German government knew for 19 months that a huge trove of art, possibly including works stolen by the Nazis, had been found in Bavaria, but kept quiet while prosecutors carried out their investigation.