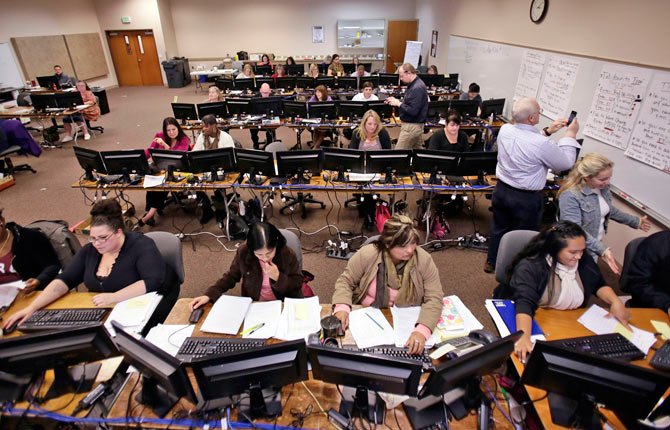 A roomful of people work to process applications for Cover Oregon, the states' health exchange program, in Keizer, Ore., Monday, Nov. 18, 2013. Despite grand ambitions, an early start, millions of dollars from the federal government and a tech-savvy population, Oregon's online enrollment system still isn't ready more than a month after it was supposed to go live. The state has resorted to hiring or reassigning 400 people to process insurance applications by hand.
Stories this photo appears in:

PORTLAND— With all the problems facing the rollout of President Barack Obama's health care overhaul, nowhere is the situation worse or more surprising than in Oregon, a progressive state that has enthusiastically embraced the federal law but has so far failed to enroll a single person in coverage through the state's insurance exchange.