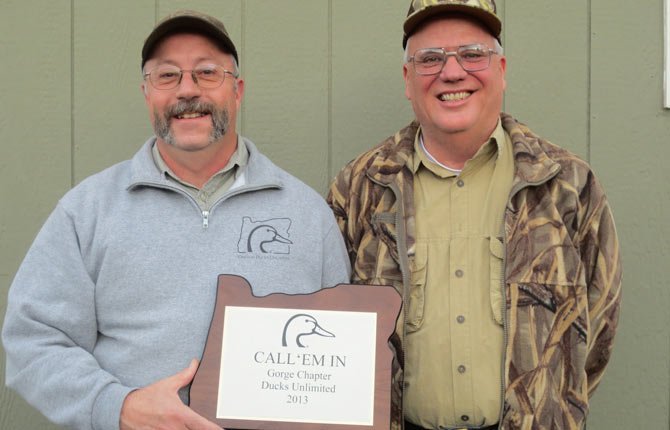 FRED COLEMAN, left, chair of Gorge Chapter Ducks Ulimited, and Rich Thurman, Columbia Basin District chair of Oregon Ducks Unlimited display the "Call 'Em In" award presented to the Gorge Chapter. The award is in recognition of achieving more than a 60 percent return rate at its annual fundraising banquet. The Gorge Chapter was the only Oregon Ducks Unlimited chapter to win the award.
Contributed photo

Stories this photo appears in:

The Gorge Chapter Ducks Unlimited received the 2013 "Call 'Em In" award at the recent Oregon Ducks Unlimited State Convention for having more than 60 percent of their fundraising banquet attendees return from the previous year.