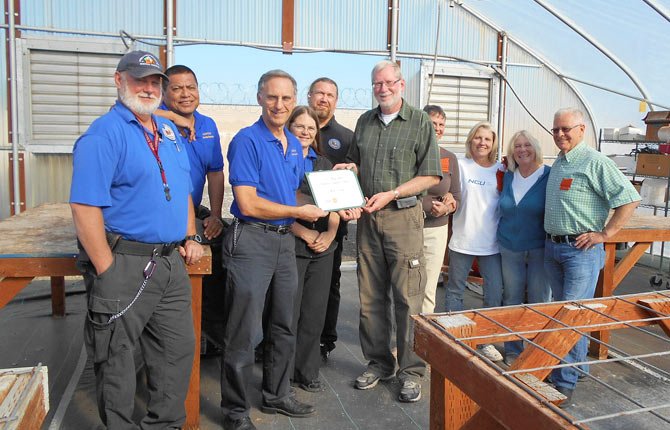 POSING AT THE GREENHOUSE an Oregon State Master Gardener Association Search for Excellence award are, from left, Andy Schlangen, Northern Oregon Regional Corrections (NORCOR); Enrique Esquivias, Master Gardener; Phil Brady, NORCOR; and Master Gardeners Barb Harris, Terry William, Lynn Long, Peggy Peterson, Cheri Austin, Sherry Esquivias and Jens Fredricksen. The award was given in recognition of the Master Gardener-NORCOR partnership in the NORCOR greenhouse.
Stories this photo appears in:

Innovation is the watchword when it comes to our hometown, homegrown Master Gardeners.