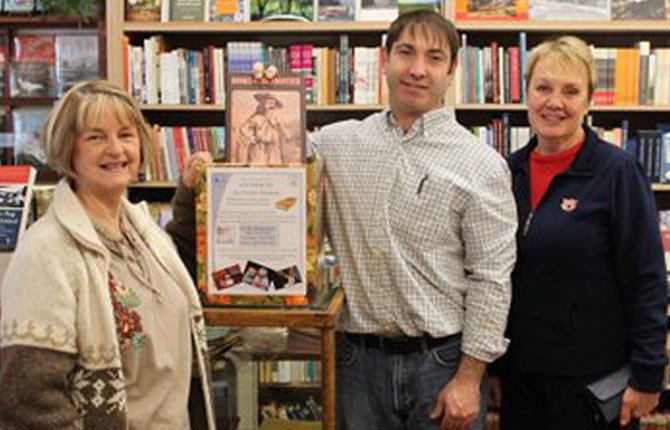 Connie Christensen, CRB board member, left, Jaoquin Perez, owner of Klindt's Booksellers and Stationers, center, and Sandra Fritz, CRB board member promote the 200 books for 200 children book collection under way through Dec. 15. Contributed photo

Stories this photo appears in:

The Citizen Review Board in Wasco County is holding a book drive through Dec. 15 to benefit children in foster care in Wasco, Sherman, Gilliam and Wheeler counties. Books of all reading levels are appreciated. The goal this year is to collect 200 books for 200 children.