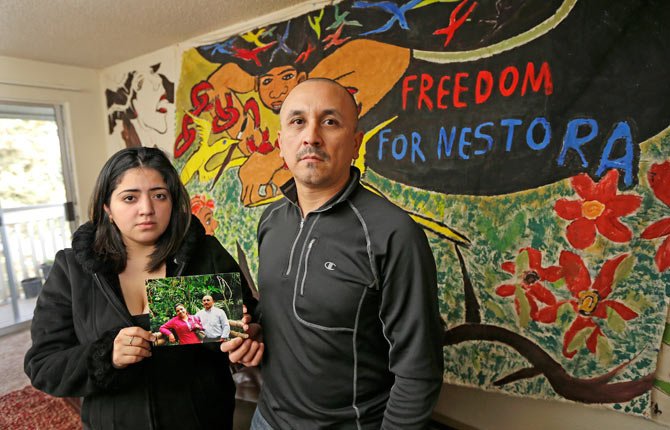 Grisel Rodriguez, left, and Jose Avila, right, pose for a photo Nov. 26 in their apartment in Renton, Wash. They are holding a photo of Avila with his wife, Nestora Salgado, who has been detained since she was arrested Aug. 21, in the state of Guerrero, south of Mexico City.
Stories this photo appears in:

SEATTLE (AP) — The family of a Washington state woman who leads a vigilante police force in Mexico has enlisted a Seattle human rights group to help push for her release after three months in custody on kidnapping allegations.