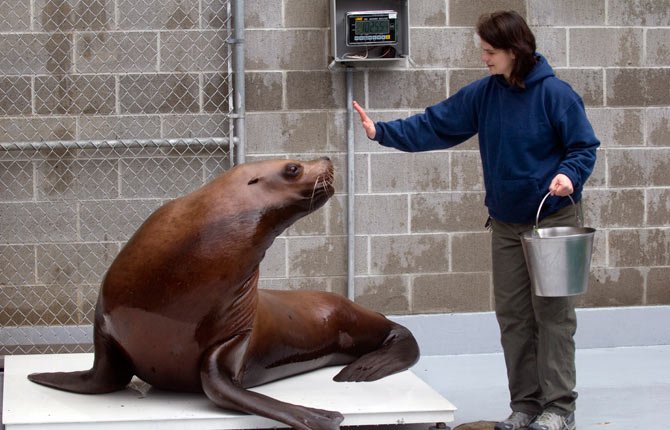 Gus, one of the Steller sea lions at the Portland Zoo, gets positioned by Nicole Nicassio-Hiskey for weighing.

Stories this photo appears in:

PENDLETON (AP) — As a child in Pendleton, Nicole Nicassio-Hiskey had every pet she could slip past her mother. Turtles, rats, dogs and cats all roamed the Nicassio household.