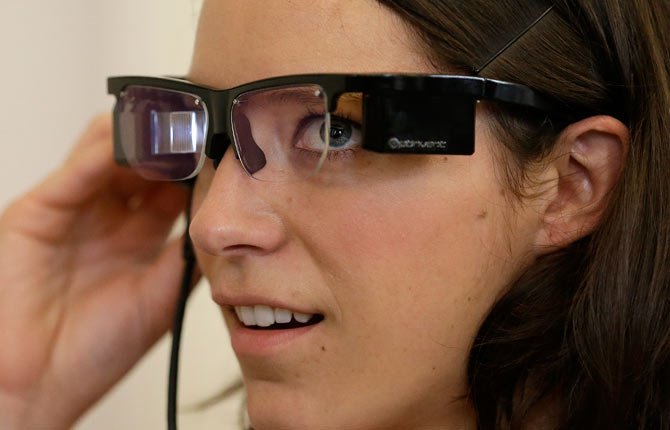 Claire Collins is given a demonstration of Optinvent ORA-S augmented reality glasses at the GLAZED Conference, a conference for the business of wearable technology, in San Francisco.
Stories this photo appears in:

SAN FRANCISCO — The digital domain is creeping off our desktops and onto our bodies, from music players that match your tunes to your heart beat, to mood sweaters that change color depending on your emotional state — blue for calm, red for angry. There are vacuum shoes that clean the floor while you walk and fitness bracelets, anklets and necklaces to track your calorie burning.