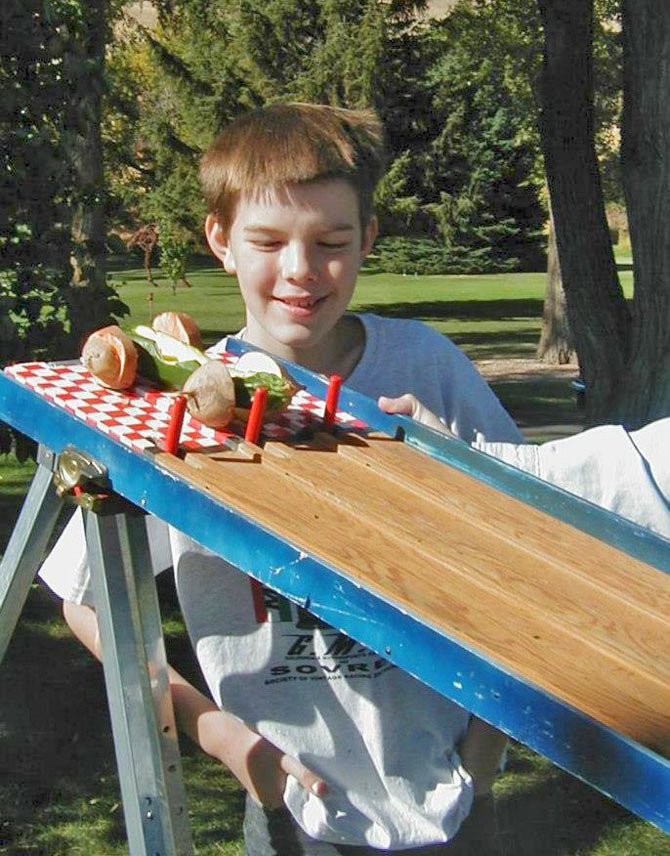 MARYHILL MUSEUM of Art celebrate's Sam Hill's love of the automobile in a weekend full of events Saturday and Sunday, Oct. 5 and Oct. 6. Saturday features a big line-up of activities including the Concours de Maryhill from 10 a.m. to 4 p.m., the Maryhill Loops Road drive from noon to 2 p.m. and Family Fun Day veggie car construction and races, left, from 1 to 3 p.m. Sunday the Maryhill Loops Hill Climb will be from 9 a.m. to 5 p.m., where vintage sports cars from the 1930s to the 1960s race up the Maryhill Loops Road.
Contributed photos
Stories this photo appears in:

Entertainment calendar, Oct. 3, 2013.